31 may - 03 june 2016
Salon CeMAT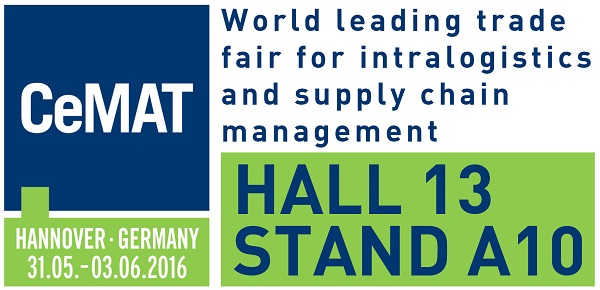 24 to 26 february 2014
Salon LogiMAT :
| | | |
| --- | --- | --- |
| Thanks to the operation of external growth undertaken with Saar Lager at the beginning of 2013 in Germany, the group was present at the Salon de la Logistique LogiMAT on 24 to 26/02 in Stuttgart under our subsidiary's banner. On a 70 m2 booth, we presented an LP Platform, a Cantilever, our new common solution for dynamic boxes on a Prorack and Prospace structure. Over the last few years LogiMAT has become the most important event for the industry and many users go there with concrete investment projects with the constant goal of improving their logistics. It provides a great opportunity for the group to affirm its presence and expertise on a neighbouring and dynamic market. Our participation was highly successful with over 100 new contacts | | |
November 4, 2013

Propal 3, The new all-load shelving from Provost
The Propal 3 shelving is totally modular which makes it the answer to widely varied storage problems: from the lightest to loads up to 18 tonnes!
This storage shelving provides a high performance solution that is more robust and more competitive for industry, logistics, e-commerce, distribution, etc. Designed by Provost's internal technical office (20 engineers and technicians), PROPAL 3 is made in FRANCE and offered in a STANDARD format or 100% MADE TO MEASURE, and can therefore meet all requirements in France and abroad.
This Propal 3 shelving has numerous advantages :

It is multi-purpose and can be upgraded.

Fast installation and commissioning.

More accessories and covers.
June 28, 2013

Provost Distribution receives the Label Origine France Garantie for its leading products
The French manufacturer Provost, No.1 in the sales of shelving and storage solutions and professional space layouts, has been evaluated and has shown the conformity of a large number of its products with the requirements of the reference ORIGINE FRANCE GARANTIE, for its manufacturing activity of METAL SHELVING. Provost is the first company in its sector of activity to receive this label.
The following 5 ranges of products are now covered by this certification:n :

> Universal metal shelving : PROSPACE +
> Metal shelving for offices : PROCLASS
> Adjustable metal shelving : PROROLL
> Metal shelving for medium and voluminous loads : PRORACK+
> Metal shelving for pallets and heavy loads : PROPAL
March 7, 2013

Provost Distribution purchases the company Sata
The Provost Group, French leader in industrial shelving has announced the purchase of the company SATA, based in Breuilpont (near Evreux, Eure). This acquisition will enable the Provost Group to integrate the production of a range of fast developing products and reinforce its "communications" division.
Based in France, S.A.T.A. (www.sata.fr) designs and produces showcases, display boards and display cases mainly out of aluminium. In 2012 it produced sales revenues of 2M€, with a staff of 19. S.A.T.A. distributes its products through a network of retailers and catalogues.
February 8, 2013
Provost Distribution purchases Saar Lagertechnik and gains a foothold in Germany
The company Provost has become a majority shareholder in the company Saar Lagertechnik (www.saar-lagertechnik.com), whose headquarters are located near Frankfurt in Germany.
This acquisition allows Provost, French leader in storage equipment and layout of professional areas, to gain a durable foothold in the German market, the principal European market.